Christmas Town Busch Gardens Williamsburg, 2006 SeaWorld Parks & Entertainment. All Rights Reserved
"Christmas Traditions" - Adult Tour
Christmas in early America and around the world
Destinations:
America's Historic Triangle, Newport News, Christmas Town at Busch Gardens and Charles City County

Three Days/Two Nights
Call us today at 800.378.1571 or request information.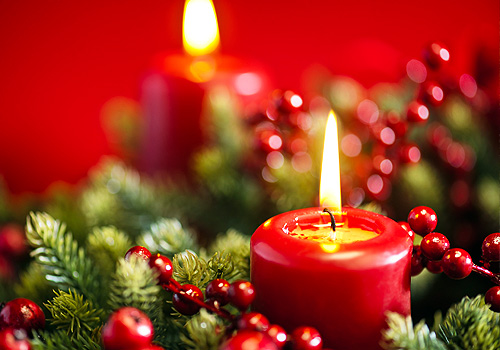 Day 1 - Williamsburg, Newport News
1:00pm
Arrive in Williamsburg, VA and meet your Colonial Connections Tour Manager (Group should plan on having lunch prior to touring)
---
1:00pm-4:00pm
Guided tour of Colonial Williamsburg, the Revolutionary City
Explore the nation's largest living history museum. From 1699 to 1780, Williamsburg was the political and cultural center of Britain's largest colony in the New World. In the shops, taverns, government buildings, homes and streets, George Washington, Thomas Jefferson, Patrick Henry, George Mason and other Virginia Patriots debated the ideas of liberty, independence, and personal freedoms that led to the founding of American democracy and inspired generations of Americans and others from around the world.
A stroll through Colonial Williamsburg during the holiday season is a treat for the senses. Windows and doors are decorated in 18th century fashion with handcrafted wreaths, fresh greenery and festive garlands. Learn the stories, traditions and celebrations of Christmas in colonial times.
---
4:30pm
Check into your Williamsburg hotel (includes round-trip baggage handling)
Choose from limited to full-service properties with exterior or interior corridors, indoor or outdoor pools, with deluxe continental breakfast or full breakfast buffet, priced from budget and moderate to deluxe.
---
5:30pm
Depart for dinner
Before dinner we'll light up your holidays with the award-winning Celebration in Lights, a two mile drive through Newport News Park that includes spectacular animated scenes. View whimsical toys, elegant swans, leaping reindeer, multi-colored snowflakes and scenes from Virginia's past portrayed in a kaleidoscope of dazzling color.
---
7:00pm
Dinner provided at Doraldo's Italian Restaurant
Since opening its doors in 1997, Doraldo's has exemplified southern Italian dining at its finest. One of the secrets to Doraldo's success is that it is an institution that has never become institutional. The food and service are constants and the wine list is always evolving.
---
8:30pm-9:30pm
Historical Investigations (candlelight walking tour)
Spend an evening walking the streets of Colonial Williamsburg and experience the lives and times of 18th century townspeople. Discover the talents of various tradesmen and gain a better understanding of the harsh day-to-day realities of life in the 1770s.
---
9:45pm
Return to hotel. Colonial Connections Tour Manager departs.
Day 2 - Jamestown, Yorktown, Busch Gardens Williamsburg
7:30am
Deluxe Continental breakfast at your Williamsburg hotel
---
9:00am-12:00pm
Guided tour of Jamestown Settlement
Connect with the experiences of the 17th-century colonists as you explore Jamestown Settlement, the recreation of the first permanent English settlement in America. Tour indoor galleries, talk with costumed interpreters, and visit the re-created James Fort and Powhatan Indian village. Board full-size replicas of the Susan Constant, Discovery and Godspeed - the three ships that brought settlers to Virginia in 1607.
A short holiday film and special interpretive programs compare and contrast English Christmas customs of the period with how the season may have been observed in the difficult early years of America's first permanent English colony. In England, the holiday season – extending from December 25 to January 6 – was a time of merriment and feasting. Little is known about Christmases at Jamestown, but it is likely there were few celebrations other than church services to mark the holiday.
---
12:00pm-1:00pm
Enjoy lunch at the Jamestown Settlement Cafe (on own)
---
1:30pm-3:30pm
Guided tour of the American Revolution Museum at Yorktown
Gain a new appreciation and understanding of our nation's beginnings at the American Revolution Museum at Yorktown where America's evolution from Colonial status to nationhood is chronicled. Outdoor living history areas include a re-created Continental Army encampment and 1780s farm.
---
4:00pm-9:00pm
Visit Christmas Town at Busch Gardens Williamsburg (dinner on own)
Experience Broadway-style shows, sights and shopping that will fill you with holiday spirit the month of December. Enjoy an immersive experience amid millions of twinkling lights while exploring the best holiday traditions from around the world. Santa Claus visits the park each evening to hear Christmas wishes from the young and young-at-heart.
---
9:30pm
Return to the hotel. Colonial Connections Tour Manager departs.
Day 3 - Charles City County
7:30am
Deluxe Continental breakfast at your Williamsburg hotel. Colonial Connections Tour Manager rejoins group and facilitates check-out and baggage handling.
---
9:00am
Depart for Charles City County
---
9:45am-11:45am
Tour Shirley Plantation (guided house tour, self-guided grounds tour)
Shirley tells the story of the Hill-Carter family, eye witnesses to 11 generations of American history. To this day, the 11th generation continues to own, operate, and work this grand southern plantation. Shirley Plantation is Virginia's first plantation (1613) and one of the first economic engines of the New World. The chronicle of Shirley Plantation best exemplifies the period in our nation's history between the settlement at Jamestown in 1607 and the movement towards American independence from Britain in 1776. Today, Shirley continues to be a working plantation, a private family home, a growing business, a National Historic Landmark and a direct link between the past and the present.
---
12:00pm
Depart for home with a boxed lunch to enjoy en route. Colonial Connections Tour Manager departs.
Your Connection to Williamsburg